The Dan Draper Podcast Appearance
Delighted to appear on the Dan Draper Podcast discussing my journey through mental illness (Body Dysmorphic Disorder), my recovery and the importance of mental health support in schools, colleges and more!

Appearance on Channel 4's Steph's Packed Lunch
I was delighted to appear on Channel 4's Steph's Packed Lunch Show to share my own experience of mental illness, how I recovered and my tips for others going through a similar situation.
Sky News Appearance on Body Image
I appeared on Sky News discussing new findings suggesting 1 in 3 young people felt shame about their appearance and 1 in 10 edited photos of themselves. I argued that social media companies need to take more responsibility in protecting young people's mental health and body image.
Men Get BDD Too with Omari, Danny and Callum

It was great to sit down with Callum and Omari to discuss our experiences with BDD, the pressures on male body image and how to overcome this debilitating illness for the BDD Foundation.
You can see the work of the BDD Foundation here: https://bddfoundation.org/
The Sunday Times - Men 'are invisible victims of eating disorders epidemic'
It was great to comment on behalf of MalevoicED charity about the rising pressures being placed on male body image and why we need to improve access to care for males with eating disorders
Police and Mental Health Research in the News!
My latest research for Parliament Street appeared in the Sunday Mirror, Sunday People and the Daily Mail Online.
It found that UK police dealt with around 500,000 mental health-related incidents in 2019. I called for more investment in mental health services to end the false economy of limiting investment in mental health services only to find vulnerable people ending up in contact with the police.
Steroid Abuse Interview on Sky News
I discussed the effect that shows like Love Island could be having on young people's concerns about their body image and the subsequent side-effects of that being steroid abuse. I also called on social media companies to step up their efforts to make their platforms safer for young people.
Latest research featured in the Sunday ​Mirror!
Comment for Acre Recruitment
The Observer - Commenting on eating disorders among males.

I commented in the Observer UK on the barriers males face when attempting to access treatment for eating disorders and other body image difficulties.
The Telegraph - Danny introduces MaleVoiced Charity.
I introduced MaleVoiced, a charity for males experiencing eating disorders in which I am Vice-Chair in the Telegraph.

The Commentator - The Conservatives must not forget about mental health
Indus News - Is There a Connection Between Excessive Social Media Usage and Depression?
I spoke to Indus News about the risks of excessive social media usage on a persons mental health. The need for validation, pressure on body image and other risks were discussed.
1 in 16 Report Covered by Education Business and FE News
My recent 1 in 16 report and research indicating 1 in 16 university students were attempting or accessing counselling support in the academic year 2018/2019 was covered by Education Business and FE News.
Bournemouth University Conference 2019 -Emotions in Eating Disorders: What We Know and What We're Doing About It

I had the pleasure of speaking at and taking part in a Q&A on behalf of MaleVoicED at Bournemouth University on the subject of emotions in eating disorders.
The Big Issue- Changemakers: Body dysmorphia nearly killed me. Now I'm helping others
I spoke to the Big Issue about my journey from being housebound with Body Dysmorphic Disorder to becoming Head of Campaigns at Parliament Street, Vice-Chair of MaleVoicED and a University student. I spoke of my passion to see others struggling recover and follow the same path.
Danny: 200 Selfies A Day To Mental Health Campaigning

I worked with the Mental Health Foundation talking about my experience with mental health problems stressing that recovery is always possible!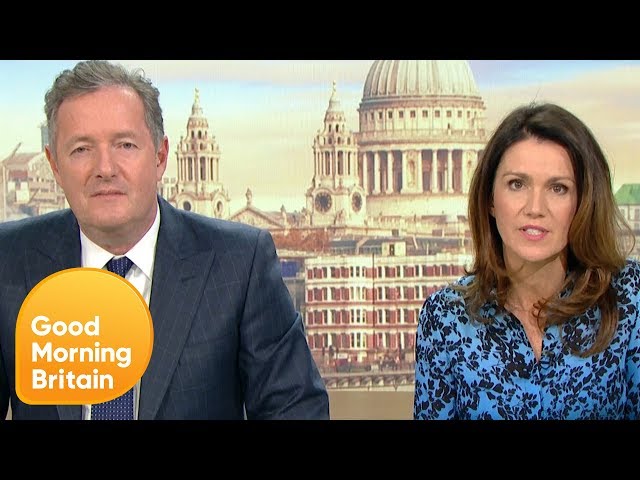 Good Morning Britain: Instagram Are to Trial Hiding Likes to Create a Healthier App
I debated with Piers Morgan on whether removing likes on Instagram is good for the mental health of its users. Source: Good Morning Britain
Sky News Interview on male body image pressures.
I spoke with Kay Burley on Sky News about the body image pressures facing males and the potential solutions to reduce the impact such pressures have on their mental health.

Source: Sky News
Sky News Interview on youth suicide



I discussed the doubling of suicides among children and young people stressing the importance of expanding mental health provision to meet the need.

Source: Sky News
Speaking at the launch of MaleVoicED in the House of Lords.
I spoke at the launch of the charity MaleVoicED which i am Vice-Chair. MaleVoicED is a charity supporting males experiencing eating disorders and co-morbid conditions.
Speaking at Public Policy Process Event: Addressing Dangerous Diets - Changing our Understanding of and Response to Eating Disorders.
Sky News Interview on A&E mental health admissions
I spoke on Sky News about my latest research on the number of people ending up in Accident and Emergency departments because of self-harm and suicidal thinking in 2017. The number reached 32,000 attendances in England.

I spoke to the Times about how we as a society are becoming addicted to ourselves through social media and the negative effect this type of focus is having on our mental health.
The Times: The Circle: Channel 4 show 'glamorises social media deception'

I spoke to the Times criticising the new show 'The Circle' for glamorising deceit online. Click above to see full article.
Sky News Interview on CAMHS waiting times
I spoke on Sky News about my research on Children and Adolescent Mental Health Services (CAMHS) waiting times. The research showed that over 6,000 children and adolescents were waiting for psychological therapies as of June 2018 with the average number of young people awaiting therapy at 326. It was also found that 60.8% of trusts had over 100 children and adolescents awaiting treatment
Source: Sky News
I spoke to the Daily Telegraph about the dark side of taking selfies and the detrimental effect social media can have on someone's mental health. Click above to see full article.
Sky News Interview on Police time dealing with mental health related incidents
I spoke about the latest research I did on behalf of Parliament Street on the number of police incidents relating to mental health. There was 294,318 mental health related incidents.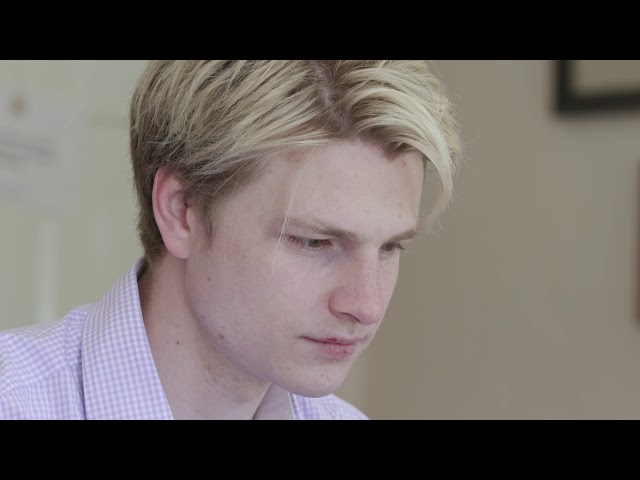 Inspirational Story: ITV Fixers
I spoke about my journey from suffering severe mental illness to playing my part to help those experiencing mental health problems.
/